Disposable protective Non-sterile clothing
Product Description
Disposable protective Non-sterile clothing
Place of Origin: Zhejiang,China
Brand Name: Rong Gui
Model Number: RSFH01
Product Name: Disposable protective Non-sterile clothing;Disposable protective Non-woven clothing working clothes
Color: White
Structure:Coverall
Size: S/M/L/XL/XXL/XXXL
The Fabric Material: Composite non-woven fabric, Waterproof PE film
Standard: EN14126,GB19082
Application: Epidemic prevention,Cleanroom, Construction,Painting,etc.
Certificate: CE
1. Functions:
Effective barrier against microorganisms & particulate matter e.g. gas, blood, saliva, urine, etc.Breathable soft and light texture with tear resistance and certain abradability, nodust.Adequate integrity and durability can be maintained after specific sterilization.
2.The fabric is soft,one-way breathable,waterproof and dustproof.
Concealed zipper,easy to put on and take off.
Waterproof PF film bonded non-woven.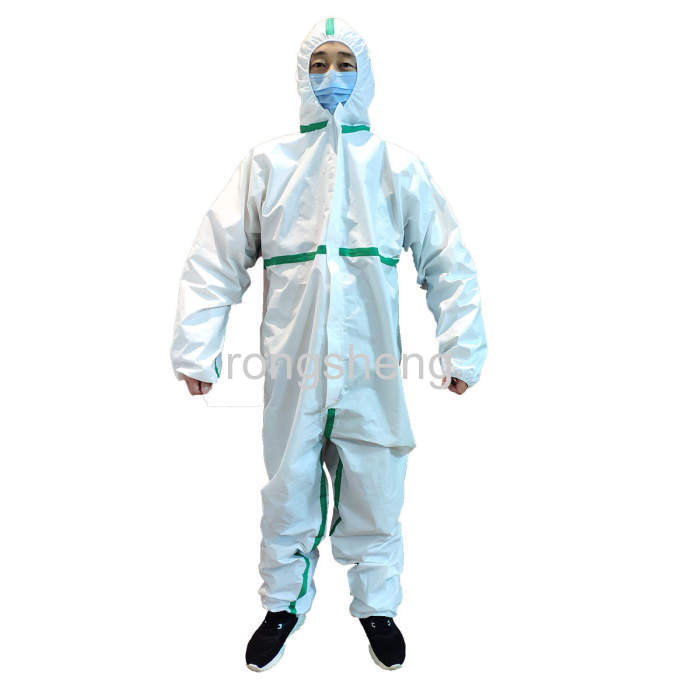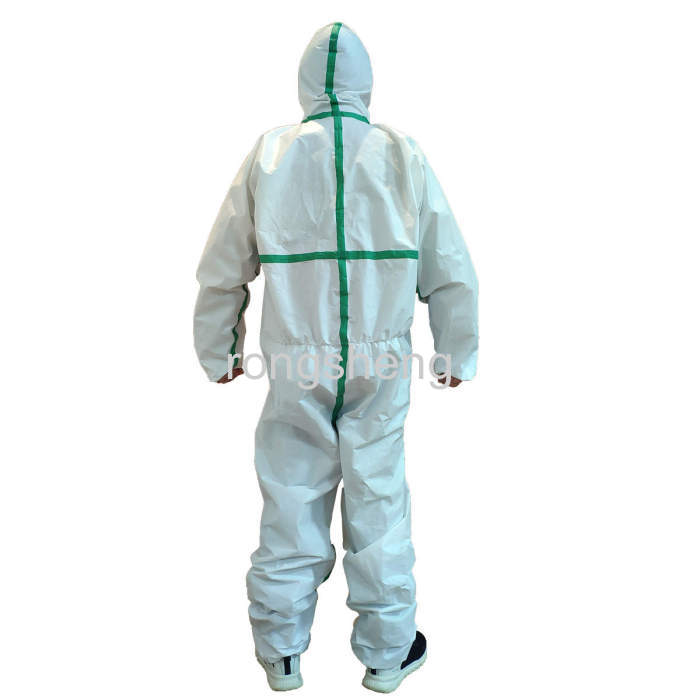 Disposable protective Non-woven clothing working clothes factory
Category: Solas Immersion suit