Powered life buoy manufacture
Product Description
Powered life buoy
1,Precise Remote Control
Using gun-type remote control, can achieve 500 meters ultra-long distance control, easy to operate, can accurately control the lifebuoy route

2. Powered Radio-controlled lifebuoy Introduction
RSYK powered lifebuoy is a miniaturized surface robot,can be widely used in the rescue in swimming pools, reservoirs, rivers, beaches, yachts, ferries, etc.

3. Quick Rescue Throughout
No-load speed of 4m/s, can quickly reach the person falling into water for rescue;Manned speed(80kg) of 1.5m/s, has full rescue capability to search, rescue and return to shore.
4. No Secondary Damage
The propeller adopts a special protective cover to prevent foreign matter and human hair from entanglement. Front anti-collision protection strip effectively prevent collision injury to human body during the process.
5. High Penetration Fog Light
The mirror bright orange layer is eye-catching. High penetrating fog light flashes on both sides for easy sight positioning at night or in bad weather.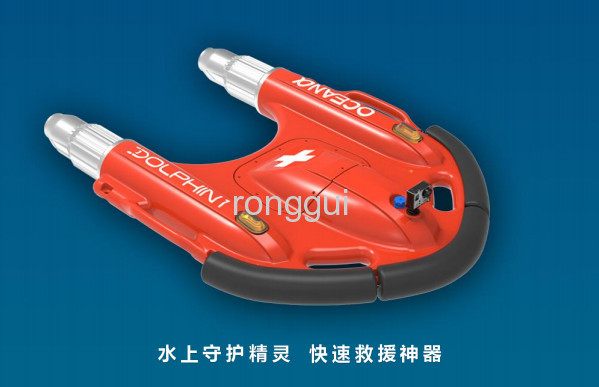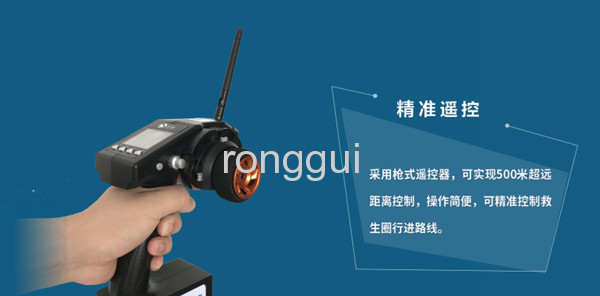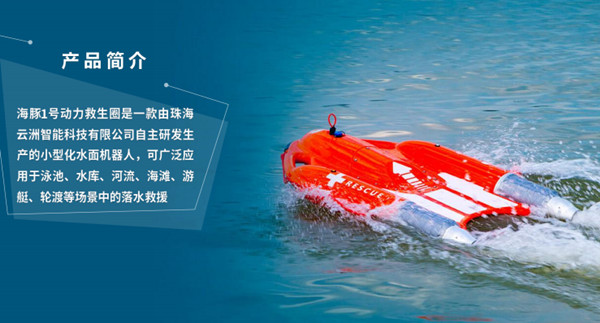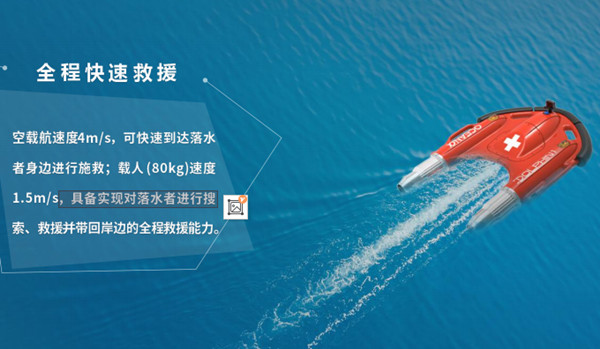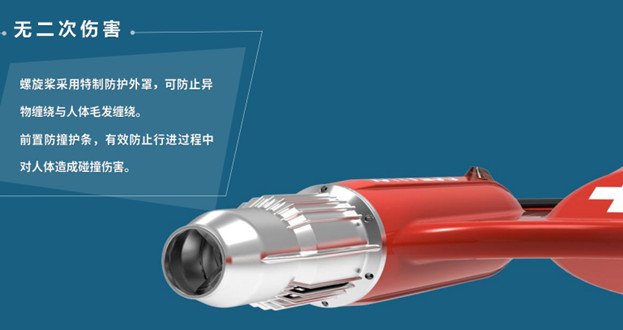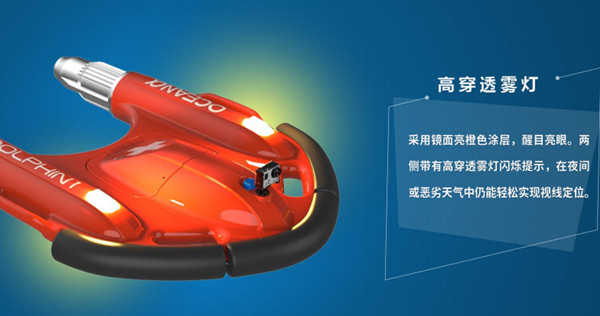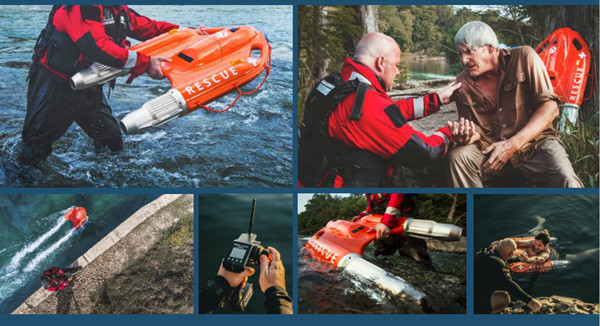 Lifesaving Thrower long distance;Powered Radio-controlled lifebuoy manufactory
Category: Powered lifebuoy