SOLAS approved LED lifejacket light
Product Description
SOLAS approved LED lifejacket light
Place of Origin: Zhejiang,China
Brand Name: RG
Model: RSYD-A1
Flare time: >8 hours
Flash Frequency: 50-70 times/min
Validity: 5 years
Iluminant: LED
Luminous intensity: >0.75cd
Battery: Lithium battery
Certificate: EC/CCS/RS
1. The LED lifejacket light is an emergency position indicators.Power is lithium battery and LED as light source.It can be fixed on a variety of life jackets to indicate the location of the person who drop into water.The product has the advantages of small volume, light weight, long illumination time, good stability,and easy to install etc.

2. There were no signs of damage after ten cycles at -30 ° C and +65 ° C ambient temperature, such as shrinkage, cracking, swelling, decomposition or changes in mechanical properties.It can be used normally at an ambient temperature of -30 ° C to +65 ° C.

3. SOLAS 1974 and Amendments, Chapter III, Articles 4, 7, 22, 26, 32 and 34,MSC.48(66) amended by MSC.207(81)),LSA Chapters I and II,MSC.81(70) amended by MSC.200(80), MSC.226(82), and MSC.323(89), part 1, section 10.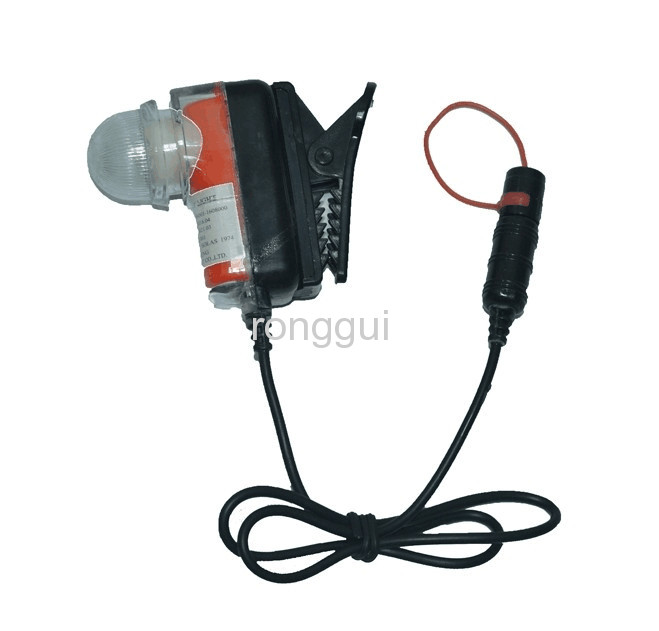 Category: life jacket light