SOLAS approved lifebuoy light
Product Description
Place of Origin: Zhejiang,China
Brand Name: RG
Model: RSQD-2
Flare time: >2 hours
Flash Frequency: 50-70 times/min
Validity: 5 years
Iluminant: Bulb
Luminous intensity: >2 cd
Battery: 1 # alkaline battery, 4pcs in series, 1.5V each
Weight: 0.3kg
Certificate: EC/CCS
1. Lifebuoy self-igniting light (RSQD-2) use tilt switch.When the light is thrown into water with lifebuoy, it floats on the water,turning on tilt switch. The light can provide at least 2cd intensity and more than 2 hours of flashes, provide a strong guarantee for search and rescue at sea.

2. There were no signs of damage after ten cycles at -30 ° C and +65 ° C ambient temperature, such as shrinkage, cracking, swelling, decomposition or changes in mechanical properties. It can be used normally at an ambient temperature of -1 ° C to +65 ° C.

3. SOLAS 1974 and Amendments, Chapter III, Articles 4, 7, 22, 26, 32 and 34,MSC.48(66) amended by MSC.207(81)),LSA Chapters I and II,MSC.81(70) amended by MSC.200(80), MSC.226(82), and MSC.323(89), part 1, section 10.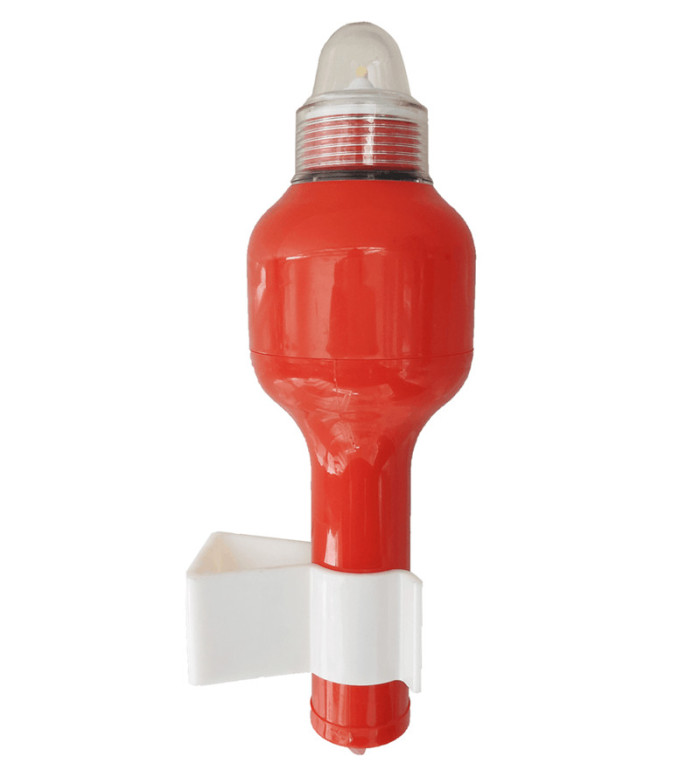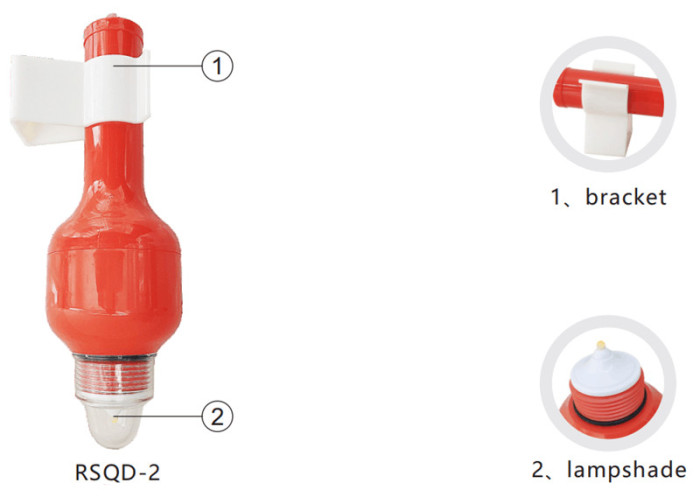 Category: lifebuoy light